About Us
Who we Are Why Should You Use a Video Professional?

Jessica Piscitelli, Owner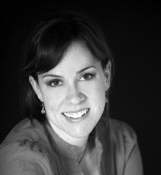 Jessica brings a creative perspective and polished film-making skills to the world of corporate video.  A graduate of New York University's prestigious Tisch School of the Arts where she earned a BFA in Film and TV Production, Jessica worked in New York City's intense feature film industry alongside such directors as Jim Jarmusch, Todd Solondz, and Ed Harris.  With an amazing amount of experience tucked under her belt, she decamped to Northern Virginia and founded Capture Video in 2000.
During Capture Video's first decade of business, Jessica has produced educational and promotional videos for such diverse clients as the U.S. Geological Survey, Georgetown University, and DC Superior Courts.  She has been named one of Washingtonian Magazine's best videographers through her wedding video venture Jessica Pi Productions.
An accomplished writer and storyteller, Jessica is a regular commentator on WAMU, Washington, DC's NPR station.
"Capture Video helped us create a concept that both celebrated our 60 years of success, and expressed our approach to customer service as the foundation of that success.  Our gala event was a great celebration, and the video was perfect.  People were cheering when their fellow employees came on the screen or when their branch office came up — it made everyone feel like they had a part in the video."
Amy Richards, Northwest Federal Credit Union

The Capture Video Team
Capture Video assembles a top-notch team based on your production needs and budget.  Our script writers create the concept or hones your ideas.  Our production team includes directors, camera operators, lighting directors, sound engineers, and hair and makeup professionals that work together to ensure a perfect shoot.  Our post production team of editors, sound mixers, and 2D and 3D animators put the finishing touches on your video.
Whether your needs include one camera operator and a microphone, or a team of pre and post production professionals, Capture Video has the staff and the training to make sure your production is a success.
Please contact us to learn more.